Services in Eugene, OR
At Imperial Flooring America, formerly known as Imperial Floors, we're more than just a flooring store. We're proud to offer extensive specialty services ranging from area rug binding to interior design service, along with residential and commercial installations. With a team of in-store associates and service technicians, your experience can begin with a trip to our showroom and finish with professional installations services right at your door. Visit our Eugene showroom today to get started with flooring or a home décor meeting to discuss how any room in your home or office can be revamped. Learn more about our services:

Commercial & Residential Installation
We provide comprehensive installation services for both commercial and residential properties.

Our in-house installers have years of experience and perform each installation with skill and precision.

We offer flooring installation as well as installation for custom tiled backsplashes and showers.

Flooring installations completed by our team are backed by our

Ultimate Confidence Guarantee

. Should you find yourself unhappy with our work or your new floor, call us within 30 days of your installation and we will replace your floors at no additional cost to you.
Home Builder Services
We offer services to coordinate with builders to aid in the floor selection, product delivery, and installation process.

When installing the floors in a newly constructed property, we work around the builder's schedule to make it as convenient as possible.
Property Management Services
We carry budget-friendly flooring solutions to beautiful floors that replicate high-end stone and wood looks that help attract occupants and increase a rental unit's value.

All of our flooring products are durable enough to handle the stress of multiple move-ins and move-outs, perform well, require simple maintenance, and offer long-lasting beauty.
Shower Systems
Transform your whole bathroom with new shower tiles and showerhead systems.

Our shower systems offer a variety of water pressures and showerheads that can be moved for ease, with numerous styles.

New shower systems upgrade the quality of water delivery through your showerhead.
In-Store Area Rug Binding
Turn remnants of your carpet into useful and beautiful area rugs.

Area rugs are perfect for protecting hard flooring surfaces such as wood from everyday wear and tear.

The carpet is bound with a strip of high-quality fabric made from cotton or polyester that is stitched over the edge.

Our professionals can bind your area rug to seamlessly match the new material to the existing fabric.
Custom Stair Runners
Carpet runners protect your hard surface stairs from wearing down and they add slip resistance.

We offer custom measuring, cutting, and stair runners installation services.

We have a great selection of carpet runners in a variety of colors, textures, patterns, fibers, and designs to choose from.
Heated Flooring Systems
Heated floors are electric radiant heating systems, which are energy efficient.

They directly warm the entire floor surface and, because heat radiates upwards, they also warm the room above with a speedy heat time of 30-60 minutes.

When you work with us to install your heated flooring system, we'll ensure that your flooring choice is radiant-heat approved and we will place both your heating system and flooring with precision, skill, and care.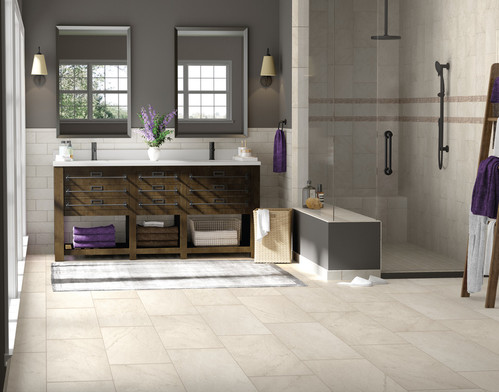 Interior Design Services
Our interior design services can help you improve the aesthetics of your home.

We work with you to plan, design, and install new floors and fixtures that fit your style and needs.

We customize our interior design services so that you can create the design that you are looking for.

We examine your project space and give expert suggestions for redecorating.
Window Treatment Installation
Once you select your perfect shades, shutters, or blinds, look to us for your installation.

We measure and install your new blinds or shades so they perfectly fit your windows.

Our experienced installers are fully trained and are highly experienced in the most up-to-date installation practices.


Contact us to learn more about our services and products. We proudly serve the communities of Eugene, Springfield, Junction City, Harrisburg, and Corvalis, OR, as well as the surrounding communities.