Beautiful Rooms Begin at Imperial Floors
For over 50 years, Imperial Flooring America has been Eugene, Oregon's first choice in floor coverings. When the doors first opened on May 1st, 1970, the team at Imperial Floors never could have expected the sense of community, friendship, and longevity that the business would come to know in "The Emerald City". Our team of dedicated flooring professionals is delighted and eager to get to know each of our customers and help with all flooring and interior design needs. We offer comprehensive in-home services and are very experienced in commercial and residential property management. Our showroom contains materials from industry-leading manufacturers, including luxury vinyl, laminate, carpeting, hardwood, and tile. We look forward to meeting you at our Eugene, OR, location.
We would like to extend a large "thank you" to our customers for their continued business throughout the years, and to our staff - many of whom have stayed on since the beginning. Imperial Flooring America has been family-owned and operated since 1982 when Keith Gubrud purchased the business. Doug Gubrud, Keith's son, has helped to lead at Imperial Flooring America since graduating from the University of Oregon in 1984. Doug and his mother, Elaine, took over when Keith passed away in 1991, co-operating until Elaine retired in 1998. Doug is now carrying on the family legacy in his home city.
In The News & Our Community
As an Oregon small business, Imperial Flooring America strives to support the community through programs and charities that benefit our residents. We proudly sponsor The Angel Hair Foundation, a private, local nonprofit that helps children who have suffered from hair loss due to medical illnesses such as cancer. We actively encourage our customers to support the foundation in providing hair systems to children in need.
Having recently celebrated Imperial Flooring America's 50th anniversary, Imperial Flooring America was featured in Eugene Magazine. Learn more about our store's history in Julie Winsel's article, "A Flooring Legacy: Celebrating 50 Years at Family-Owned Imperial Floors".
We are committed to our community and to serving our customers, generation after generation, with the best possible products and services. Our goal is your satisfaction. We look forward to serving you.
Our Flooring Store Offers a Diverse Selection of Materials
Visit our flooring store to browse a wide assortment of stunning flooring options. Offering everything from luxurious tile to classic hardwood, you are sure to find the perfect selection for your project awaiting you. When you share your design aspirations with our knowledgeable specialists, we work with you to find an exceptional selection that meets your preferences and budget. Let us help you realize your creative visions by helping you find exceptional products for all of the following: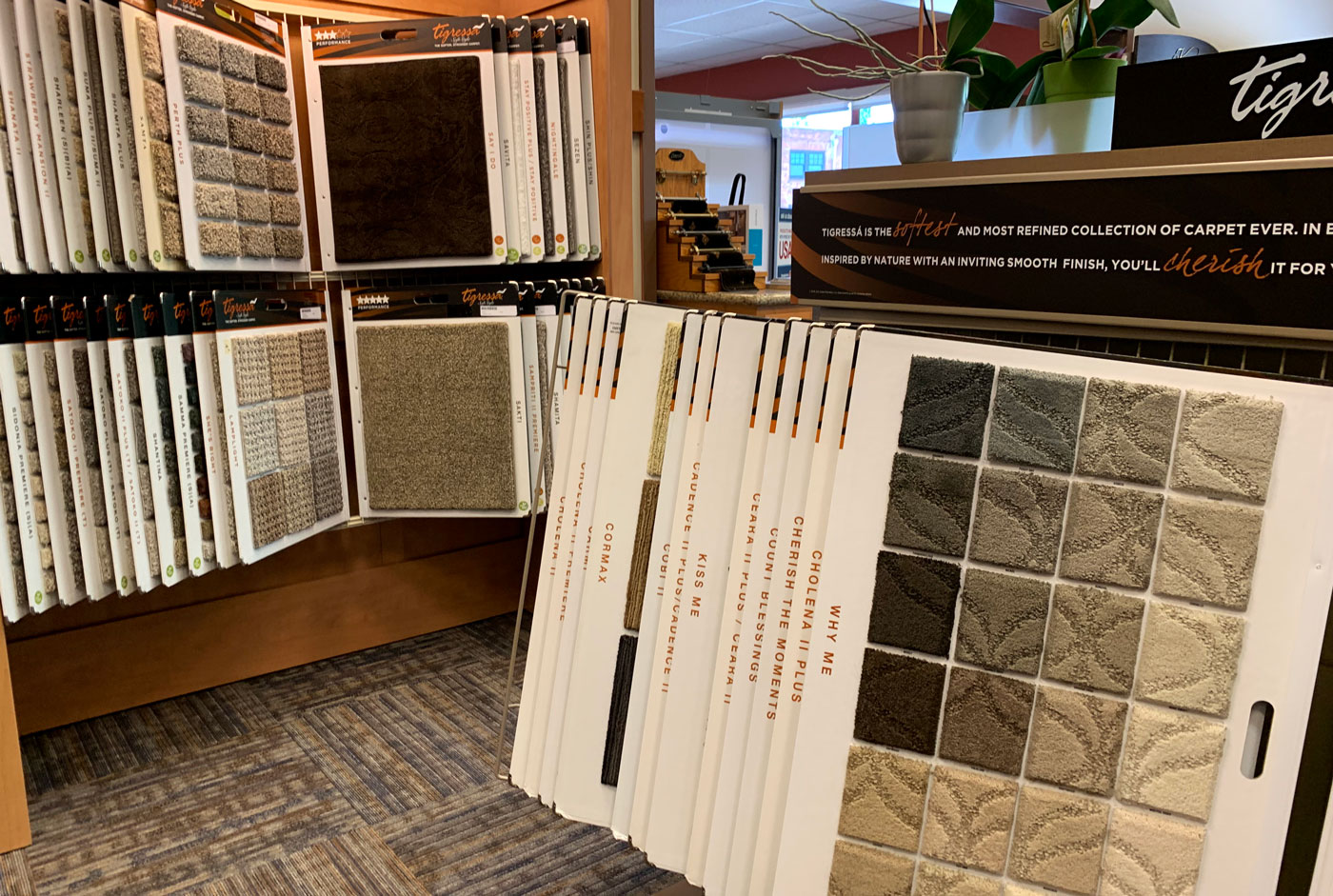 Additional Products

Services

Service Areas

Wall Tile
Carpet Remnants
Carpet Padding
Custom Stair Runners
Heated Floor Systems

Residential Installation
Commercial Installation
In-Store Area Rug Binding
Home Builder Services
Property Management Services
Window Treatment Installation
Shower System Installation
Free Room Measurement
Special Financing

Eugene, OR

Springfield, OR

Junction City, OR

Harrisburg, OR

Corvallis, OR
Contact Us today to get started with your flooring remodel.