Make the Most of Your Home with Wood Look Tile in Eugene, OR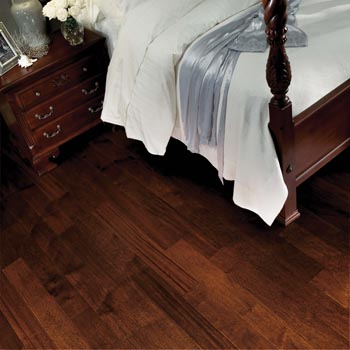 Like many things in life, flooring isn't a one-size-fits-all product. Between style and functionality, there are an endless number of things to consider when purchasing new flooring. While many homeowners desire the look and feel of hardwood, it can be an impractical choice for rooms with high exposure to moisture. Fortunately, Imperial Flooring America has your back with a showroom full of functional flooring for any room.
Enjoy the beautiful luster and styling of hardwood with the added benefit of moisture resistance when you shop for wood look tile in Eugene, OR. Our flooring store has many tile options for you to choose from, including both porcelain and ceramic. Our abundant selection of tile ensures you never have to settle for functionality over aesthetic style.
Beauty Combined with Quality
Tile is a flooring option that is both attractive and very durable, and it stands up incredibly well in high-traffic areas without showing any signs of wear. You can place it in an entryway and not have to worry about the finish being worn or dirt from shoes and boots having a negative impact. Maintenance is a breeze which requires minor attention and a few sweeps of a broom or damp mop.
Our flooring showroom is proud to offer homeowners a large selection of wood plank porcelain tile. This heat-treated clay tile is extremely durable, yet exceptionally beautiful as well. This denser, less porous wood look tile is a great choice for bathrooms, where it offers greater stain and water resistance. Whether you like oak, maple, or walnut wood, you're sure to find a porcelain tile that fits your style needs.
If you're more partial to ceramic wood tile, then we are ready to help you find just what you want in our inventory. Ceramic is a great alternative choice to wood, as it is also more durable, and often more affordable. Whether you are interested in wood plank ceramic tile or its ultra-durable cousin porcelain, you're sure to love our wide selection.
Professional Installation Every Time
In the hands of skilled flooring installers, ceramic and porcelain can be laid in a nearly limitless range of design options. You can combine the traditional look of wood in a way that becomes a truly unique design in your home that you can't wait to show to friends and neighbors.
What better way to ensure your flooring is installed correctly than by having our team do it for you? Imperial Flooring America is proud to work with you to ensure your flooring is installed at a time that is convenient for you. Our installation always comes with a guarantee and our in-store staff is more than happy to go over general cleaning and maintenance needs for your new wood look tile.

Contact us to discuss how wood look flooring can blend into your home. We proudly serve customers in Eugene, Springfield, Junction City, Harrisburg, and Corvallis, OR, and the surrounding areas.